Advisory Board Member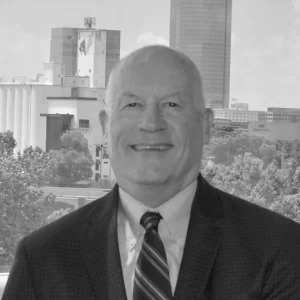 Mike retired in 2018 as the VP – Executive Liaison for Marketing & Technology for Baker Hughes, a GE Company. Formerly, Mike served as the original General Manager of General Electric's Global Research O&G Technology Center in Oklahoma City. Mike previously served as the Oklahoma Secretary of Energy under Governor Mary Fallin, the President of the Research Partnership to Secure Energy for America (RPSEA), and as an independent natural gas producer as a Managing Member and principal of K. Stewart Energy Group and K. Stewart Petroleum Corp. He holds a BS degree with distinction in Petroleum Engineering and an MS degree in Engineering Management, both from Stanford University, and is a registered professional engineer in Oklahoma.
At Stanford, Mr. Ming is an emeritus member and past Chairman of the Petroleum Investments Committee and co-sponsored the MAP/Ming Visiting Professorship on Energy and the Environment. He is an adjunct professor at the University of Oklahoma and currently teaches in the Executive MBA in Energy program. He also serves on or advises several boards including the Central Oklahoma United Way BoD, chairman of Riversport OKC (formerly the Oklahoma City Boathouse Foundation), Project Canary, Ambient Fuels, Woven Earth, Energy Futures Initiative, EnXchange (GIP), Duncan Oil, and university industry advisory boards at Stanford, the University of Texas BEG, and OU. He authored the "Oklahoma First Energy Plan," Oklahoma's first formal energy plan in 2011. He is a frequent speaker in the U.S., in addition to dozens of countries around the world as a Society of Petroleum Engineers 2011-12 Distinguished Lecturer, on energy and energy systems. He received the Stanford Earth Distinguished Alumni Award in 2020. He also co-chaired the 2019 Oklahoma Academy Energy Townhall, served on the MIT Future of Natural Gas Study, and as a strategic planning advisor to the U.S. Department of Energy.