Advisory Board Member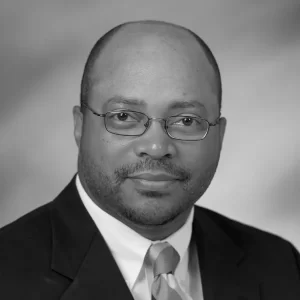 Jesse Langston is nationally recognized as an expert in the development and deployment of large-scale wind energy projects and deployment of innovative utility technology. He has served as an expert witness, testifying in front of regulatory lawmakers in Arkansas, Oklahoma, and the Federal Energy Regulatory Commission. Jesse retired from OG&E on December 1, 2015, after over 30 years of service. At retirement, he was OG&E's Vice President of Retail Energy. His career at OG&E was marked by nationally recognized innovation and creativity.
In the mid-2000s, under Jesse's leadership, OG&E acquired or developed renewable energy and fossil fuel generation, valued at more than $2B dollars; and OG&E became the first Electric Utility in the United States to own and operate its own wind farm. He also developed renewable energy agreements with OSU and OU which were models for other universities across the US and continues to benefit both institutions today.
In 2011, Jesse was chosen to oversee all retail customer functions at OG&E and he spearheaded OG&E's system-wide deployment of an innovative "Smart Grid", which dramatically expands customer options for reducing their electricity costs as well as OG&E's ability to avoid or react quickly to outages. This first in the nation effort caused Electric Light and Power magazine to name OG&E its National Utility of the Year.
He has appeared as a guest lecturer at the OCU School of Business, OSU School of Engineering, and the Executive Utility Institute of the University of Idaho; and has presented in numerous seminars, including the Oklahoma Governor's Energy Conference, The American Wind Energy Association and University of Central Oklahoma's Black History Month.
Jesse has served as a Board Member of the Last Frontier, Boy Scouts of America, Board Member of the Institutional Diversity Development Council at OSU, Board Member of the Boys and Girls Club of OKC, President's Advisory Board for OSU-OKC, Board Member of Leadership Oklahoma, and Member of Omega Psi Phi Fraternity Inc.
Mr. Langston was born and raised in Oklahoman City. He earned a bachelor's degree in Electrical Engineering in 1985 from Oklahoma State University and later acquired an MBA from Oklahoma City University in 2002. He and his wife, Loreta, currently operate or own interests in a number of businesses, including Langston Properties LLC, VorderLang Properties LLC, Buckhead Wine Cellars and commercial real-estate investments in Missouri and Florida.