Advisory Board Member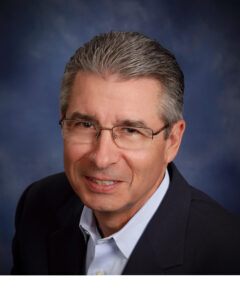 John has been a leader in the renewable energy industry for over 20 years. Since retiring from J.P.Morgan, he served for four years on the Board of Directors of Infrastructure  and Energy Alternatives, Inc. (IEA, NASDAQ) one of the largest US wind power EPC contractors, where among other contributions he helped guide the recent sale of IEA to MasTec, now one of the nations top power plant and renewable energy construction companies. Post retirement John also served for two years as a senior advisor to Blackstone Credit where he focused on guiding Blackstone's renewable energy initiatives and he served as an expert witness in the United States Court of Federal Claims, supporting the plaintiff's successful claim for a renewable energy grant.
During John's 30 years at J.P.Morgan (and its predecessor companies) he founded and led its energy tax equity business.  Starting in 1992, investing in natural gas PTC qualified projects and then in 2000 on wind power tax equity investments. From 2000 until he retired in 2018 J.P.Morgan raised over $18 billion in tax equity for over 18,000 MW of wind power in 150+ wind farms spanning 23 states.  Additionally, he was also responsible for over 2000 MW of solar tax equity and 17 geothermal tax equity investments. At the time of his retirement JPM Capital's renewable energy investment portfolio encompassed over $6 billion in assets. From 2007 to 2018 John also served on the Board of Directors of AWEA, the predecessor association of the American Clean Power Association and in 2017 he was ranked #4 on the "Top 100 Power People" global list.