Advisory Board Member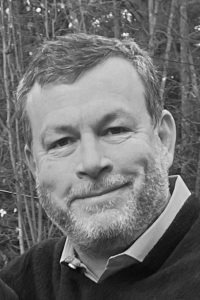 Timothy "Tim" Healy is an experienced Executive Chairman, CEO, board member, and entrepreneur, with a demonstrated history scaling businesses in the information technology, energy, and managed services industries to become worldwide leaders in their sectors. Tim co-founded EnerNOC in 2001 and served as its Chairman and CEO until its sale to Enel in 2017 for over $300M. Prior to EnerNOC, Tim worked in the Energy Technology Laboratory for Northern Power Systems, and held positions with Merrill Lynch, International Fuel Cells (then a subsidiary of United Technologies Corporation), and the venture capital firm Commonwealth Capital Ventures.
Since 2017, Tim has been helping private equity firms to acquire companies at the intersection of energy services, clean energy, finance, and innovation, as well as developing energy projects at university, healthcare, and other campuses. He served as CEO for the Blackstone entity, P3 Energy, and as an executive advisor to Blackstone's energy team from 2018 until January, 2021. He currently serves as an executive advisor to Greenbelt Capital Partners and as chair of Activate Capital Partners Executive Advisory Board.
Over the course of his career, Tim has served on numerous private and public company boards as well as association and non-governmental organization boards. He currently serves on the Board of Directors of Powin, as well as Recurve, Micatu, Amperon, and EKS Energy. He serves as an executive or board advisor to Ambient Fuels, inBalance, and LO3 Energy, and chairs the board of Advisors for Dynamo Energy Hub.
Tim spends his free time with his family as well as coaching youth soccer and youth hockey.