Senior Director, Renewables and Structuring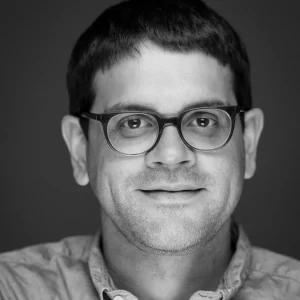 Dev brings over 14 years of experience in energy markets, sustainability, and corporate strategy, including 6 years in origination and power marketing of utility-scale renewable energy projects. Dev is primarily responsible for securing renewable energy supply for Ambient Fuels' projects as well as sourcing and structuring green hydrogen offtake.
Dev came to Ambient Fuels from EDF Renewables (EDFR), where he sourced and negotiated offtake contracts for EDFR's pipeline of utility-scale solar, solar plus storage, onshore wind, and offshore wind projects across a range of U.S. power markets. Previously, he spent more than 8 years in a variety of consulting and corporate strategy roles including work in corporate sustainability and electric utilities. Dev holds an MBA from Columbia Business School and a Bachelor of Science in Electrical Engineering from Brown University. He resides in Brooklyn NY with his wife and two young children.