Senior Associate, Finance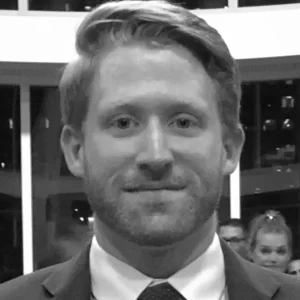 Greg brings 5 years of transaction and finance experience across different energy sectors, including utilities, solar, wind, chemicals, and oil & gas. Greg is responsible for corporate and project finance for Ambient Fuels.
Before joining Ambient Fuels, Greg worked at Deloitte, executing over 40 M&A transactions for private equity and corporate clients. Greg was a founding member of Deloitte Houston Tax's diversity and inclusion committee. Greg has also held operational and strategic roles at EnPower, Inc., a lithium-ion battery start-up, and Philadelphia Energy Authority.
Greg holds an MBA from The Wharton School and a BBA and MAcc from Baylor University where he competed (and lost a lot) in track and field. He resides in New York.