Director, Origination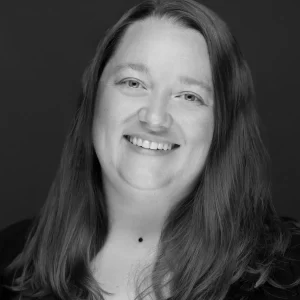 Leanne comes to Ambient Fuels with over 12 years of experience in renewable energy. As Origination Manager, Leanne leads proposal development for green hydrogen offtake, manages the company's CRM database, performs market research and analytics, and facilitates a transparent company culture.
Prior to Ambient Fuels, Leanne held project development and origination roles at EDF Renewables (EDFR) where she led the development of over 3GW of utility-scale wind and solar projects in SPP and MISO. She subsequently led RFP responses for EDFR's pipeline across a range of U.S. power markets. Leanne served as Co-Chair of the WRISE Leadership Forum in 2016 & 2017 and now serves on the ACP Diversity, Equity & Inclusion Committee.
Raised around the world as an "Army brat," Leanne eventually planted roots with her wife, three children, and an ever-changing number of pets near Minneapolis, MN. In her spare time, she enjoys reading, traveling, bird watching, hiking, and snowshoeing.