Senior Associate, Renewable Supply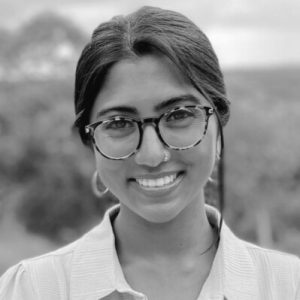 Sreya comes to Ambient Fuels with 6 years of experience in the energy sector across renewable fuels, environmental commodity trading, and petrochemicals. Sreya is responsible for analytics, modelling, policy evaluation, and supplier engagement related to Renewable Supply for Green Hydrogen.
Before joining Ambient Fuels, Sreya was a Renewable Fuels Trading Analyst at ACT Commodities, a global environmental commodity trading firm. While at ACT, she built and led the analytics function for the trading desk, as well as engaged in business development activities for emerging renewable fuels. Previously, she spent 3 years in a variety of analytics, sales, and operations roles in Low Carbon Fuel and Petrochemical markets at Shell Trading Company US.
Sreya holds a BBA in Supply Chain Management from Mays Business School at Texas A&M University. She is a Texas-native who now resides in Brooklyn, NY, where she enjoys spending time outdoors, cooking new recipes, and listening to live music.

Learn More