Jacob Susman is a clean economy business builder, investor, and thought leader who has been developing and originating renewable energy projects for over 20 years. He is CEO and co-founder of Ambient Fuels, a green hydrogen developer guiding heavy industry through the great green upgrade.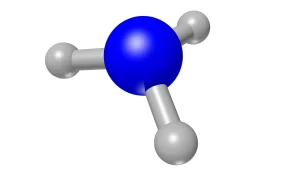 Our worldwide food supply depends on ammonia-based fertilizers to increase the nitrogen content in soil. Nitrogen is by far the most plentiful element in air (making up more than 80% of earth's atmosphere), but needs to be converted to a form plants can use. For over 100 years, ammonia has served this vital purpose.
The Haber-Bosch process allows us to utilize nitrogen extracted from the air and bond it with hydrogen to produce ammonia. This process itself involves no carbon and its use does not produce greenhouse gases. The hydrogen used in the process, on the other hand, currently comes almost exclusively from steam methane reforming — producing pure hydrogen from natural gas. This hydrogen use in producing ammonia alone accounts for over 1% of global greenhouse gas emissions.
How can we decarbonize this crucial but hard-to-abate sector? We need green hydrogen, produced from renewable electricity and water. Like the Haber-Bosch process itself, green hydrogen has no carbon as either an input or output and produces no harmful byproducts.
The main problem with green hydrogen historically is that it has been significantly more expensive than the gray hydrogen made from natural gas. Now the cost of renewable electricity from solar and wind have achieved cost parity with natural gas electrical generation, and in many areas is actually cheaper. The electrolyzers used to separate water into hydrogen and oxygen have become more energy efficient, and the equipment itself is dropping in price. As more electrolyzers are installed, learning rates will keep lowering the capital expenditures needed to set up green hydrogen production.
Recently green hydrogen has also received a game-changing boost in the U.S. from the Inflation Reduction Act, which created Production Tax Credits for hydrogen produced with low-carbon emissions. Europe hasn't yet matched these incentives, but soaring natural gas prices due to Russian sanctions have helped green hydrogen to achieve parity there as well. Natural gas prices in Europe remain 20% higher than pre-pandemic levels, and the wild price volatility has made it less attractive.
To ensure price stability, ammonia producers have a compelling opportunity to diversify their hydrogen supply away from gray hydrogen and toward green. Luckily, this can be done incrementally over time. In the Haber-Bosch process, hydrogen is hydrogen: it makes no difference how the hydrogen is produced. As green hydrogen becomes more widely available, ammonia manufacturers can start small, blending green hydrogen in with gray without needing any new equipment or process changes.
As you incrementally increase the percentage of renewable hydrogen, you see a corresponding drop in Scope 1 (inside the plant) and Scope 2 (power supply) carbon emissions: by replacing 10% of your gray hydrogen with green, you will see an immediate 10% decrease in your total emissions.
That's why we believe that ammonia will be among the first industries to adopt green hydrogen on a large scale, and why we're now working with industry leaders to make that happen.