As large corporations focus their attention on reducing Scope 3 carbon emissions, airline travel faces an existential threat. Green hydrogen can be part of the solution.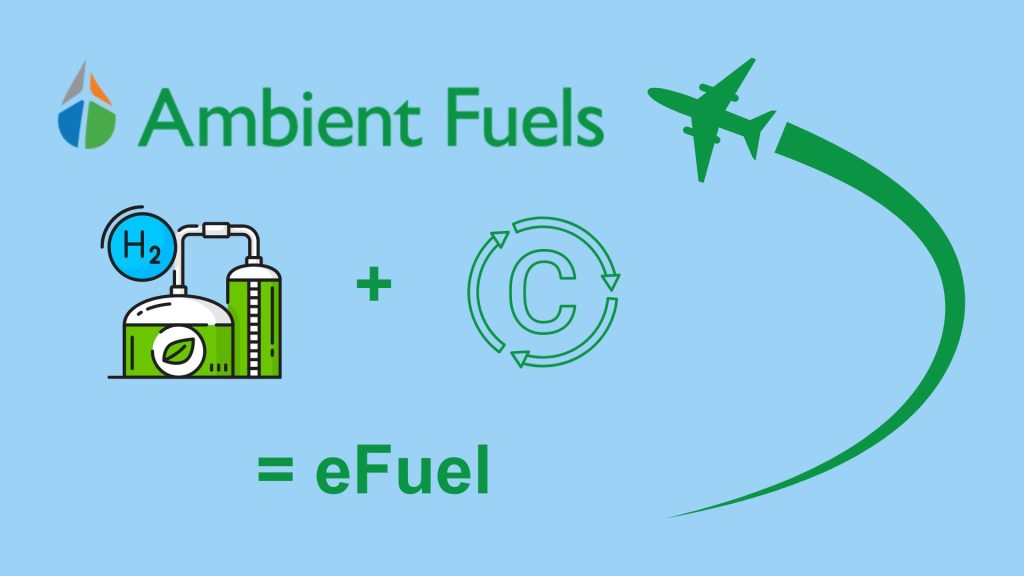 Airlines are beginning to see their carbon footprints as an existential threat to their industry, as their customers become more conscious of the impact of flying on our climate. Increasingly, large companies are accounting for their #Scope3 emissions, which include purchased goods and services — the supply chain — and also business travel, employee commuting, and other transportation and distribution.
If airplane travel were a country, it would be the world's sixth-largest emitter; researchers reported last year that burning jet fuel causes 4% of global warming, including impacts from carbon dioxide, nitrogen oxides, soot, water vapor, and sulfate aerosols.
Sustainable aviation fuels are seen as the primary solution, and both private and government goals are driving airlines to seek to rapidly scale up procurement. The United States has set a target of utilization of 3 billion gallons per year by 2030, and 100% of aviation demand by 2050. The European Union just implemented a target of 2% use by 2025 and 6% by 2030.
Investments are already coming from a variety of commercial stakeholders, including the airlines themselves as well as their corporate customers. Carbon transformation company Twelve, Alaska Airlines, and Microsoft have signed a Memorandum of Understanding (MOU) to collaborate on advancing the market for sustainable aviation fuels to include fuels derived from recaptured CO2 and renewable energy, and working toward the first commercial demonstration flight in the United States powered by Twelve's E-Jet fuel.
The Sustainable Aviation Buyers Alliance, which represents companies including Bank of America, JPMorgan Chase, Meta, and Boston Consulting Group, recently announced a combined purchase of 850,000 gallons of sustainable fuel which will be used by JetBlue flights this year.
Current airplanes are able to run on a 50/50 blend of sustainable aviation fuel and traditional jet fuel. Boeing has announced that by 2030, all of their new planes will be certified to run on 100% sustainable fuel.
Currently, these fuels are primarily made from soybeans, algae, plant oils, or animal fats. But availability is limited, large amounts of land are used, and the processing required to remove impurities and contaminants makes biofuels expensive to produce.
New production methods are needed to enable the significant deployment required for sustainable aviation fuel to have a significant impact on carbon emissions. One critical method that is being commercialized leverages technologies that are vital to production of the key building blocks for "e-fuels" — green hydrogen and carbon monoxide — which can be combined to produce synthesis gas (also known as "syngas").
The synthesis gas can be utilized in a Fischer Tropsch reactor and converted into a wide variety of synthetic hydrocarbon fuels, including jet fuel. Alternatively, the Fischer Tropsch process can also be fed with synthesis gas produced from biomass or waste gasification and green hydrogen production.
The applicability of these processes extends beyond aviation. Synthesis gas can be utilized in other reaction processes to produce fuels required to decarbonize marine and chemical industries. These synthetic electrofuels (commonly called "e-fuels") have several advantages. The carbon can be sourced from industrial emitters or the atmosphere using new "direct air capture" technologies, still in their infancy but likely to reach commercial scale and adoption in the near future.
By pairing this captured carbon with green hydrogen, made from water with electrolyzers powered by renewable electricity, airlines would be able to fly with no net emissions: the carbon released when the aircraft burns the fuel will be offset by the carbon captured from an industrial process or extracted from the atmosphere during the fuel's production.
Additional promising technologies are being developed and deployed to support rapid scale-up of sustainable aviation fuel, including ethanol to jet fuel and methanol to jet fuel pathways. Scaling these new industries will require large investments in infrastructure and commitment from stakeholders across the value chain to reduce production costs.
Incentives in the Inflation Reduction Act for green hydrogen and direct air capture are helping to bring down costs in the near term to enable the industry to scale. While the industry still faces several challenges, the pieces are coming together to allow it to "take off."